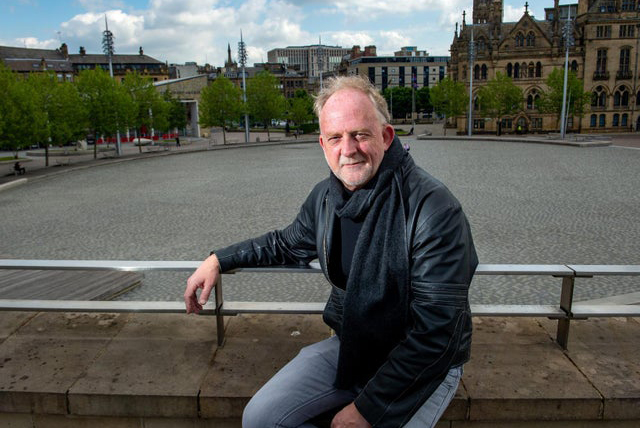 As Director of Bradford 2025, Richard Shaw is leading the district's bid to be UK City of Culture in 2025.
Originally from west Yorkshire, Richard carved out an impressive career at the helm of arts and media organisations, including the British Film Institute, the National Theatre, English National Ballet and Lion Television before heading back North.  He's based in Saltaire, the city's famous UNESCO heritage site created by Sir Titus Salt.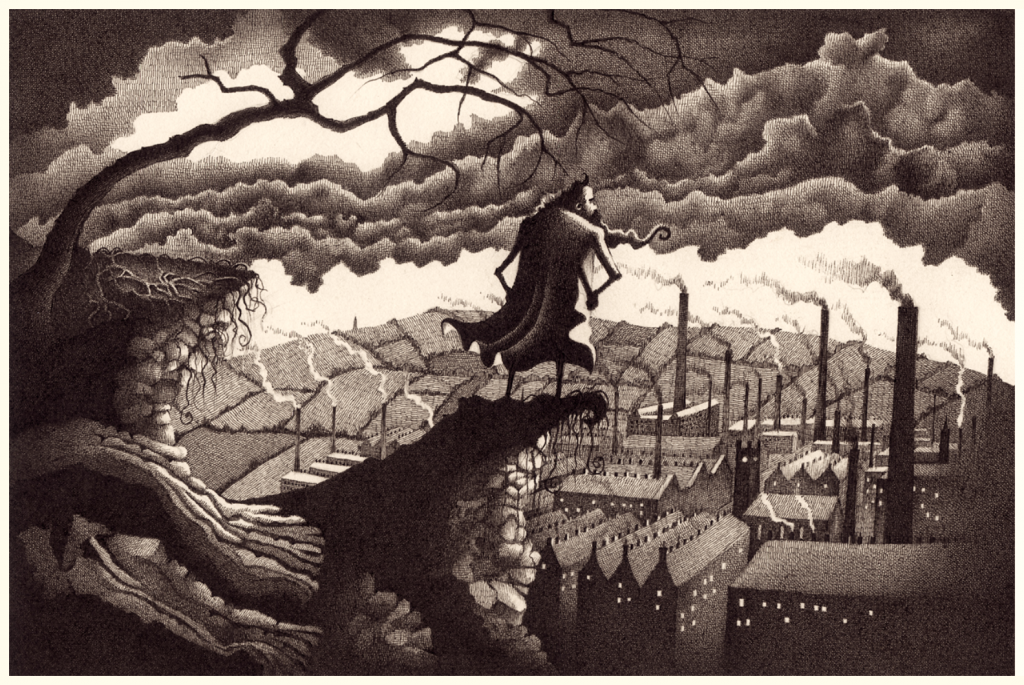 I'm a new arrival in Bradford. Although I'm a Yorkshireman by birth, Bradford is largely new to me and exploring the district during lockdown I immediately fell in love with Saltaire.  With its complex social and industrial history, glorious architecture, cobbled streets, sensational Salts Mill galleries, glorious parks and fantastic cafes and bars, Saltaire has become my new home. It's an added bonus that it's also home to some of the country's finest photographers, craftspeople, artists, producers and creatives.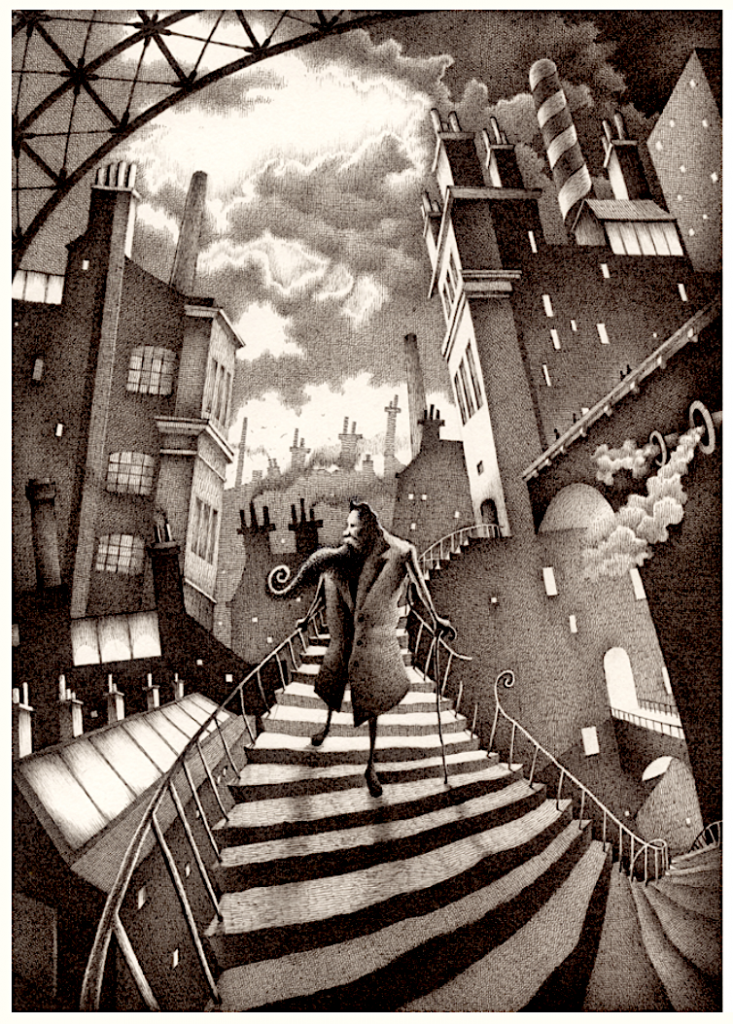 Local artist Nick Tankard (trained at Bradford College of Art and long-term Saltaire resident) has spent several years re-imagining the life of Saltaire founder, Titus Salt in pen and ink.  His exquisitely detailed Titus series is a far cry from a sanitised civic history of Titus Salt, a cross of a hellish fantasy Tim Burton film set and an industrially-inspired Brothers Grimm novel. I can't wait to see them turned into an animation, book or full-scale exhibition.  These two are Titus Surveys and Titus Descends.
See more of Nick's work at nicktankard.co.uk/about-nick