Norman Feather painting and plaque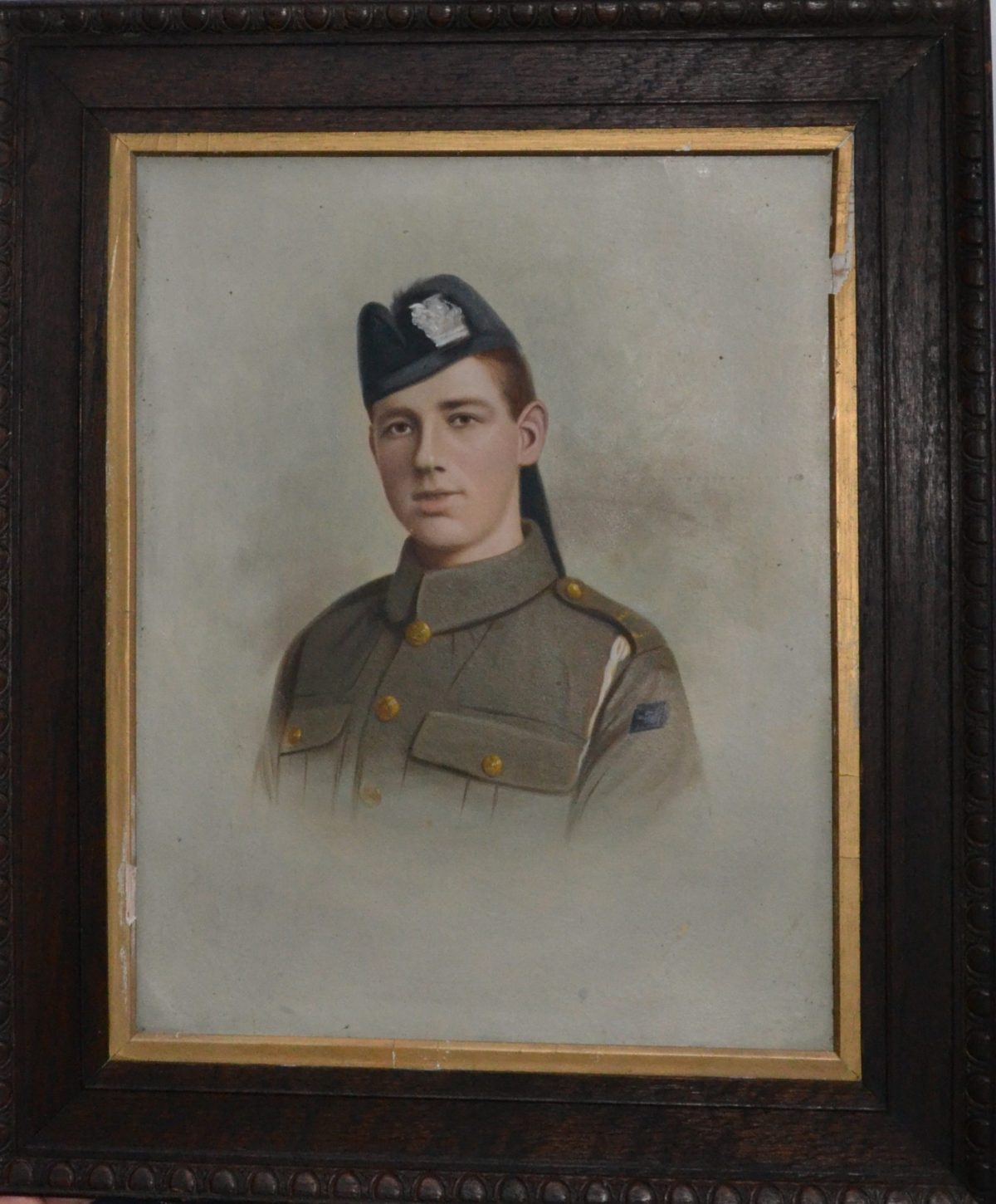 This oak framed painting and a carved wooden mirror display unit complete with medals and a photograph are currently in the care of The Men of Worth Project at Oakworth.
These belonged to Gunner Norman Feather of the Tank Corps who served in the Great War, first with the Northumberland Fusiliers (Tyneside Scottish) Regiment. Norman was shot in the right knee in 1917 but survived this and joined the Tank Corps.
He survived the war and became a coalman at Oakworth, with his coal yard at Oakworth Railway Station. He would deliver coal around the village using his horse and cart and he also farmed at Low Bank Farm in Oakworth.
Norman's pile of coal featured in the film: 'The Railway Children' when Peter, one of the main characters, stole some coal in the film.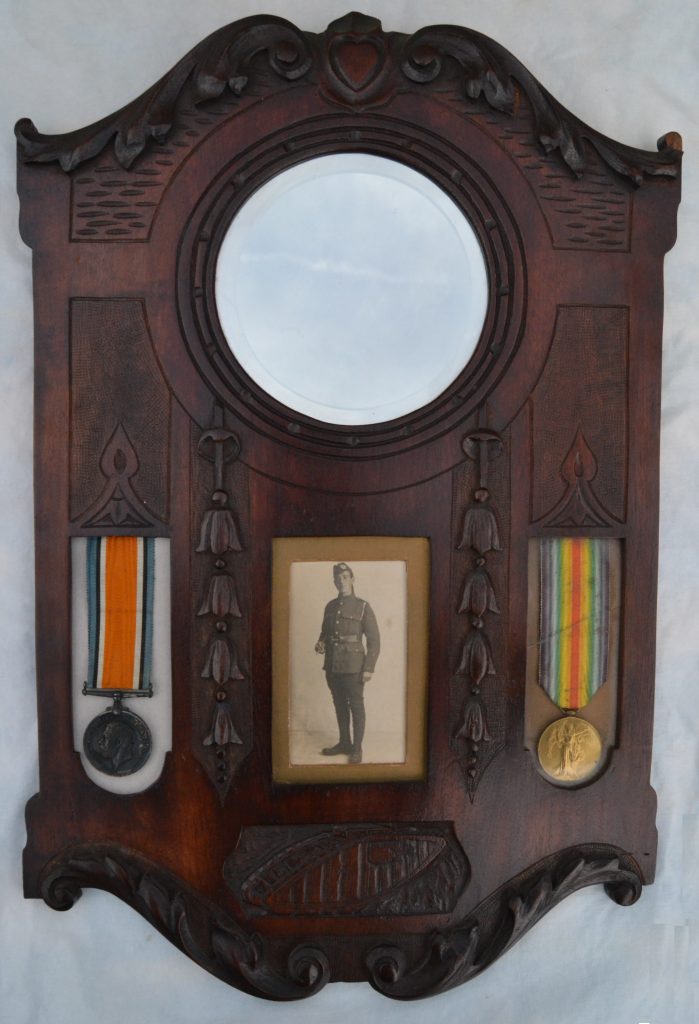 Submitted by
Andy Wade, Oakworth
View image in lightbox