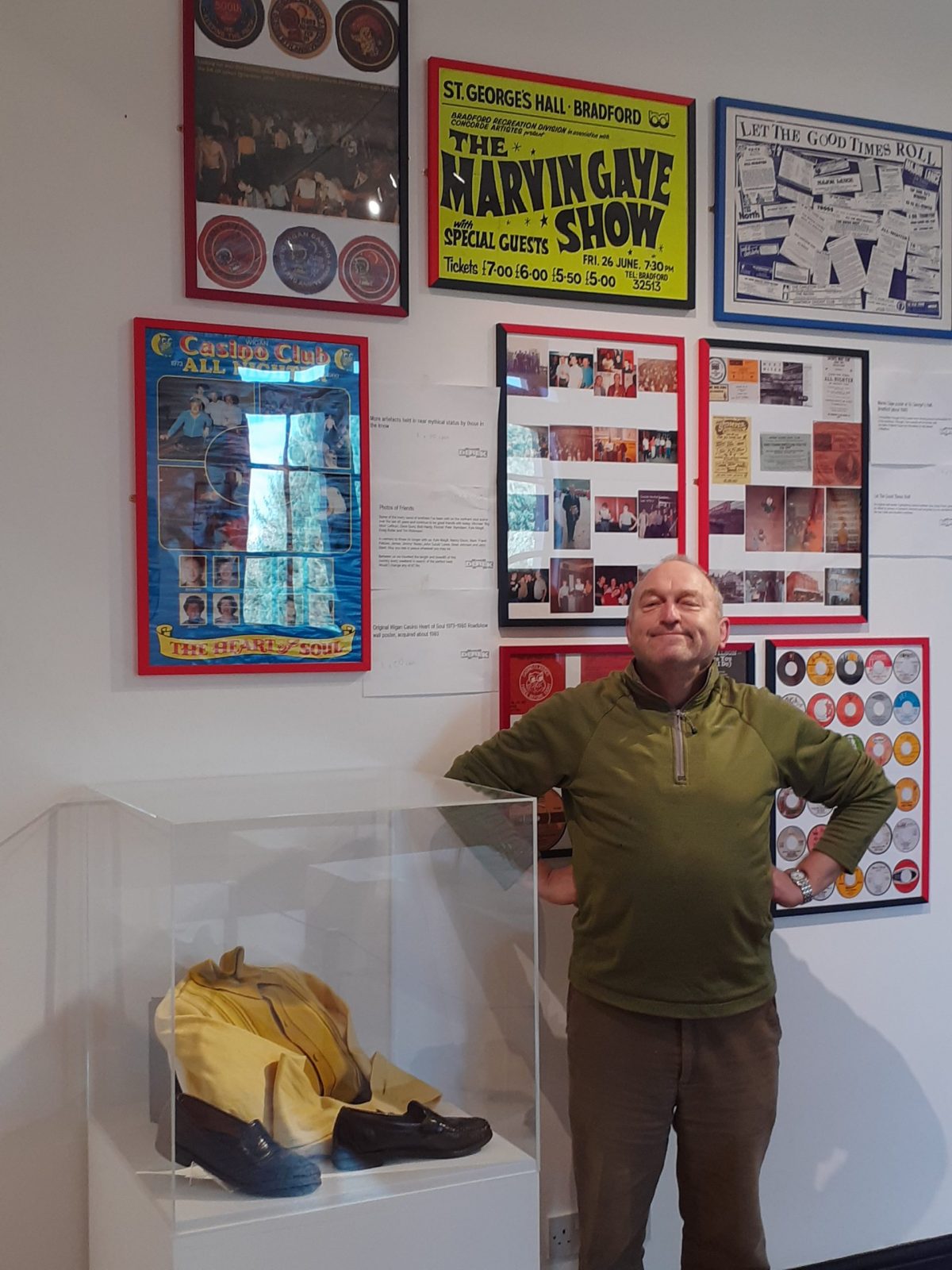 Vintage classic $100 Sebago leather soled, calf skin lined, brown leather loafers purchased in Pittsburgh, PA sometime in the mid-nineties.
Aah my old faithfuls – my most favourite, battle hardened and exceedingly well worn item of footwear that have given me countless hours of out there dancing pleasure.
Repaired, re-heeled and re-soled numerous times over the years by various skilled cobblers (LG thank you). Such an unbelievably tight fit and often quite painful to put on which always required the assistance of my good old fashioned shoe horn every time. With hindsight I never took care of them as I probably should have done. But they've never let me down, they're always good to go and will be with me for many years to come I'm sure. As long as I can still dance they'll be with me out on the floor.
They're definitely going in the coffin with me (I've left instructions).
This object is on display at Cartwright Hall Art Gallery as part of the exhibition Being Young in Bradford which will be open to the public as soon as national restrictions ease.
Submitted by
Derek Pearson
View image in lightbox