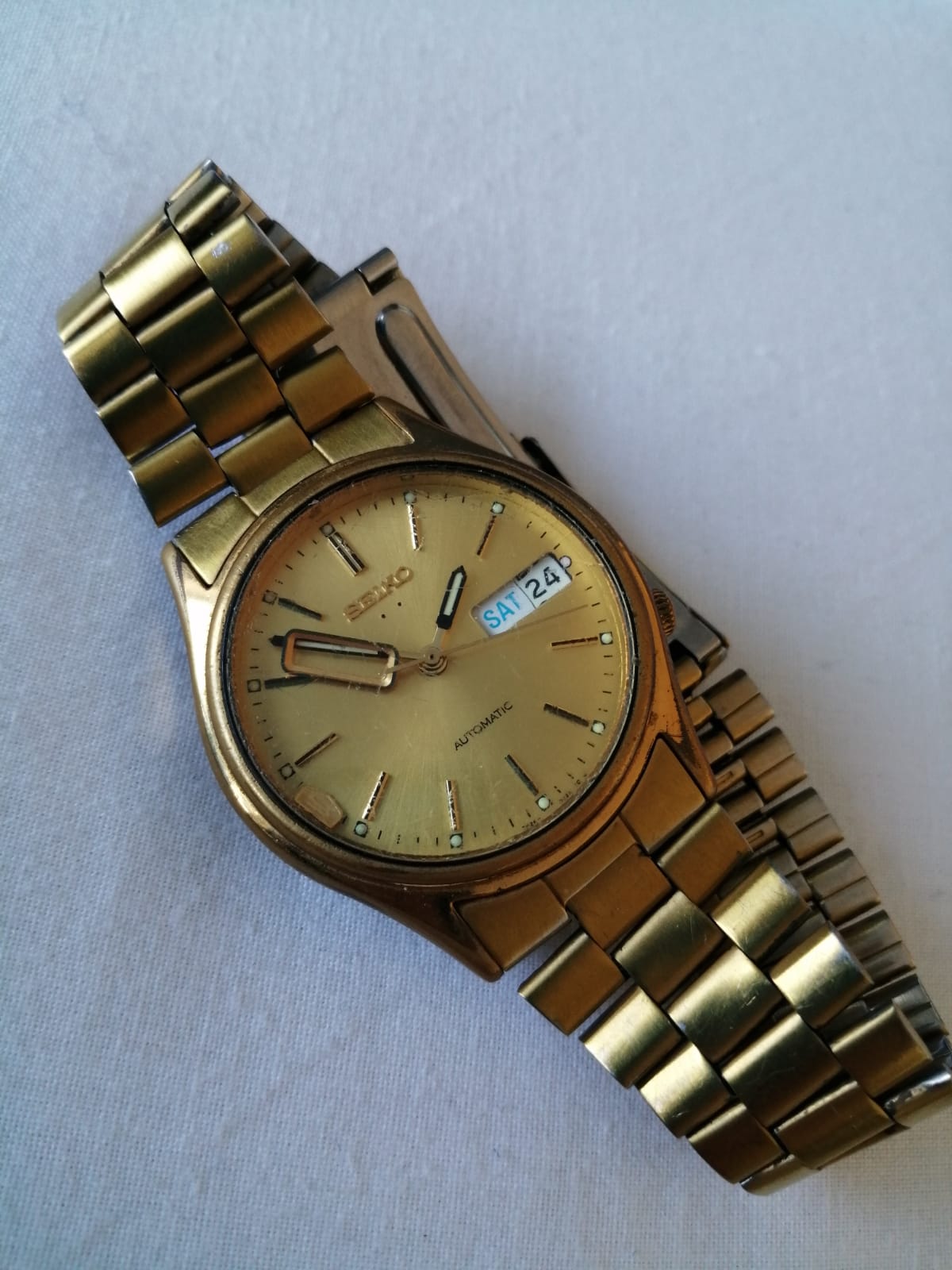 This watch was a Father's Day gift from my mum to my grandad.
She said he had been wanting an all-gold Seiko watch for a long time.
He hadn't taken the watch off for 20 years right up until his passing on Boxing Day last year. When my mum went to Pakistan for his funeral, this watch was the one piece of our grandad we wanted her to bring back. It still smells of cigarettes and the time and date haven't been changed.
Submitted by
Saira
View image in lightbox