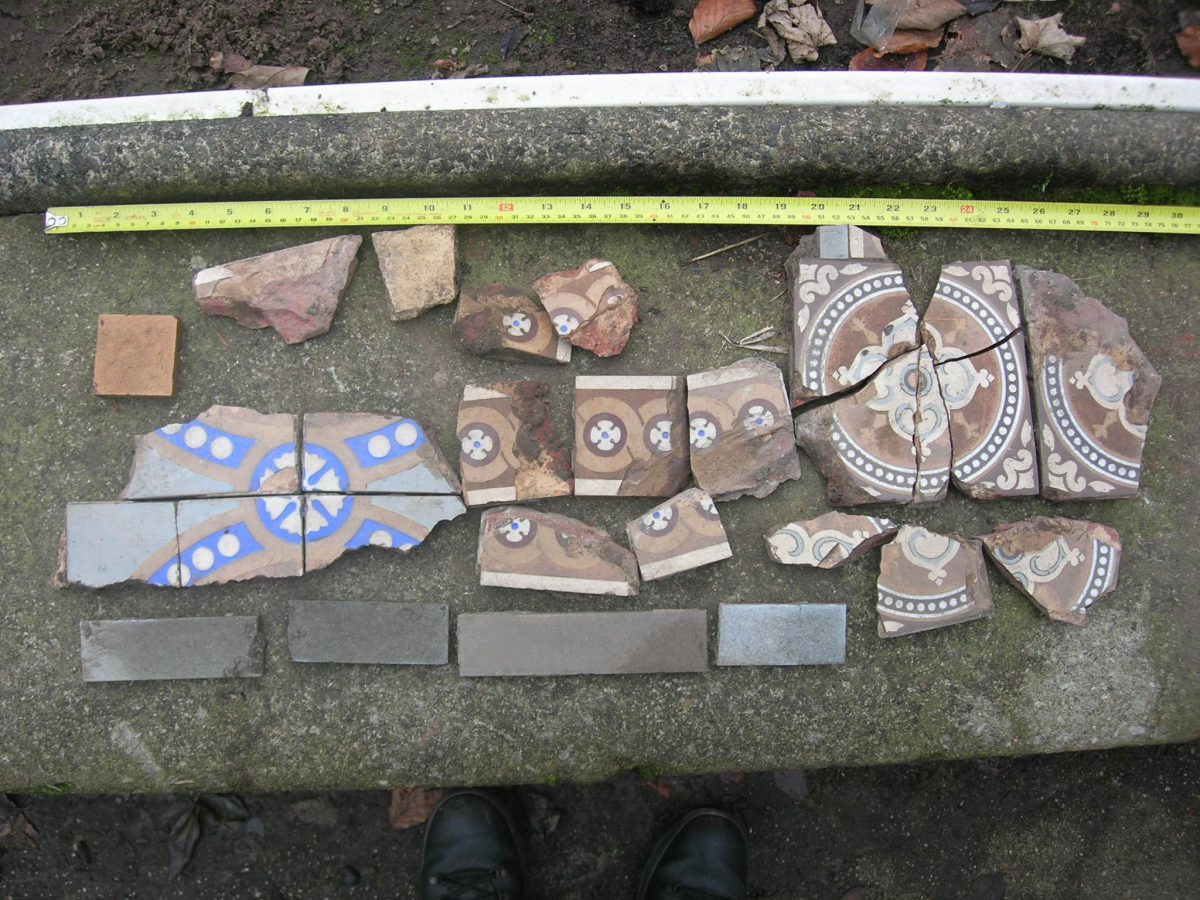 These are encaustic floor tiles found when some work was being done in Holden Park, Oakworth. They were probably floor tiles from Sir Isaac Holden's main hallway as they were found by myself underneath the entrance steps which were replaced in 2005.
These tiles are impressed on the back: 'Maw and Co, Benthall Works, Broseley, Salop.' Maws craft and heritage centre is on the site of the original factory.  http://www.mawscraftcentre.co.uk/history.php
Sir Isaac probably had these floor tiles made as a special order for Oakworth House which was demolished after a fire in 1912.
Submitted by
Andy Wade, Oakworth
View image in lightbox